700c FIXIE FLIP PLOP WHEELS, RIGIDA CHRINA RIMS & SYSTEM EX HUBS, SCHWALBE TYRES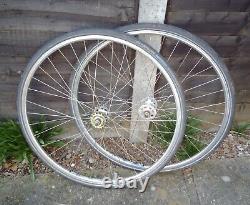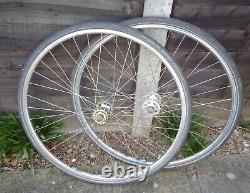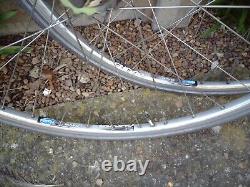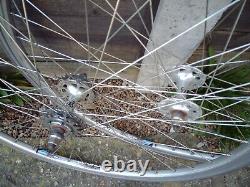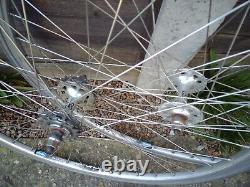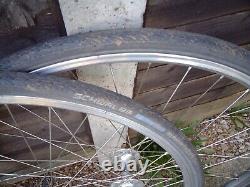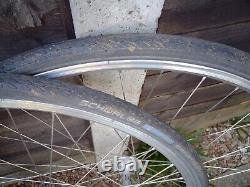 A PAIR OF 700c 36 HOLE RIGIDA CHRINA RIMS BUILT ONTO SYSTEM EX FLIP FLOP HUBS WITH STAINLESS STEEL SPOKES. THE REAR IS FOR FIXED ONE SIDE AND FREEWHEEL ON THE OTHER SIDE.
THE REAR IS 120mm SPACING. WITH A MATCHING FRONT WHEEL, 100mm SPACED. LOCKRING, TRACK NUTS, 16 TOOTH FIXED SPROCKET INCLUDED & SHIMANO 18 TOOTH FREEWHEEL. FITTED WITH SCHWALBE MARATHON 700 x 25c TYRES.
USED AND IN VERY GOOD CONDITION.